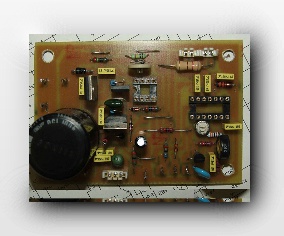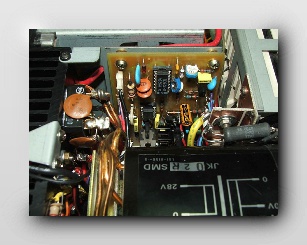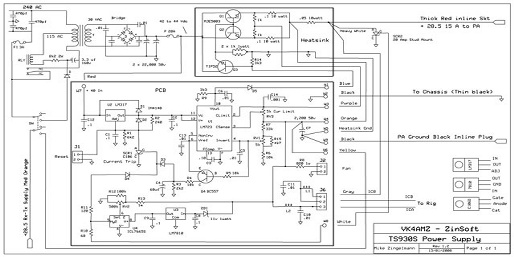 Old PCB

I have suffered a major health problem and am unable to give any help with this project at this time.

The TS930 power supply was designed after I purchased a second hand unit and started looking at the Problems others were encountering with the TS-930. The original PSU is badly designed and set out. The big problem is not IF but WHEN the regulator transistors short around 43 volts will be fed to the circuits designed for 28 volts. The part of the rig usually damaged on transmit is the PA stage (very costly)

I designed this unit to eliminate this problem. Chokes L1 and L2, sockets J6, J2, J1 and C7 are from the old PSU PCB. U3 can be a LM7812.

I do not sell the PCB or a kit for this unit. You can download the PCB track image to allow you to etch a PCB . The circuit is also available here.

Note. This is not a drop in replacement as extra components are added to the heatsink and the wiring to the New PCB is changed. The result is a much cleaner installation and it makes removing the PCB or working on the supply so much easier.

- Over Voltage Protection
- Over Current Protection
- Low Cost
- Uses Sockets and some Parts from the existing PSU board
- Easy to install.

TS 930s PSU